ABOUT THIS PROJECT
UPDATE: Hidden Radio now supports connectivity to multiple speakers!!!
Hi and thanks for checking out our project, we can't wait to bring it you!
The HiddenRadio & Bluetooth Speaker is the simplest and most intuitive product ever.
ELEGANT INCONSPICUOUS DESIGN, SUPERIOR SOUND
The HiddenRadio & Bluetooth Speaker is based off minimal, timeless design and user intuition. When asleep it hides all its functions, being silent and unanimated. To turn it on you simply twist and lift the cap; the further you lift the cap the more internal volume is created and will amplify to over 80dB of crystal clear sound. This unique design connects and captivates the user through its intuitive functionality.
THE FREEDOM OF BLUETOOTH
The speaker wirelessly supports iPhone, iPad or any other smartphone, tablet or computer via Bluetooth technology. If you have multiple speakers throughout your home, you can enjoy radiant sound, while seamlessly switching between them. Don't have a Bluetooth device? It's not s a problem: the HiddenRadio has a 3.5mm audio input plug that allows you to plug-in any device without Bluetooth functionality. We've also added a great built in AM/FM radio.
ENDLESS SOUND QUALITY
The rechargeable batteries support a whopping 30+ hours of streaming music: easily enough for a weekend away or to get you through the busy workweek. We've tested it along side the leading products on the market and The HiddenRadio has excelled in both sound quality and volume power.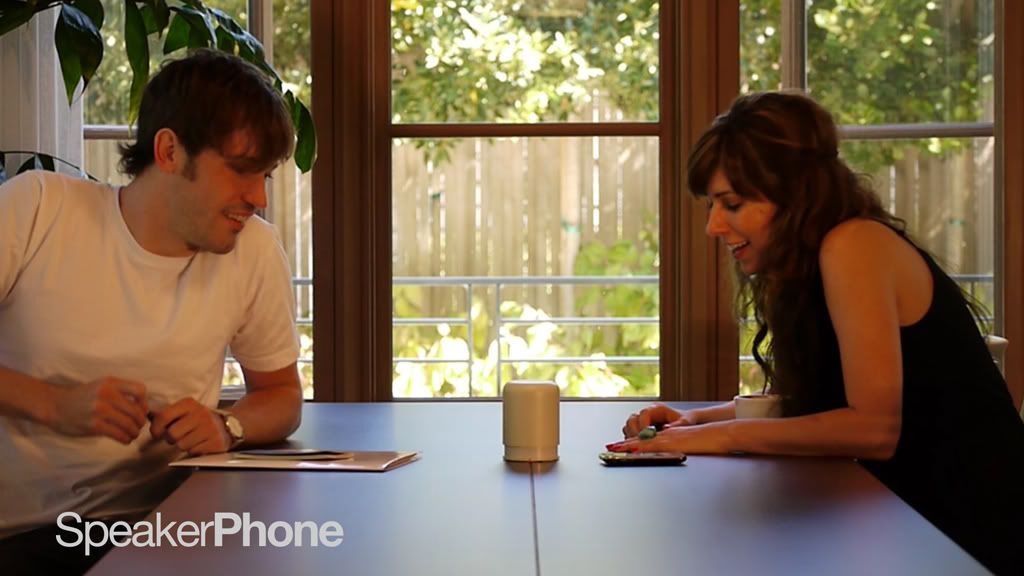 DESIGN THAT WILL BE LOVED IN ANY HOME
We've spent 4 years and over $50k of our own money perfecting the patented mechanism. As the end result, The HiddenRadio holds the most powerful and clear sound within the purest, sleekest, compact form.
We have a great factory already set up and we are almost ready to start production; we just need your help to get there. If we can pre-sell just 1000 units we can make it happen!

WHAT YOUR CONTRIBUTION WILL HELP US DO
On top of the $50k in development we've spent ourselves, we still need:

- $62k, Injection molding tools
- $30k, Global Bluetooth certifications
- $33k, First production run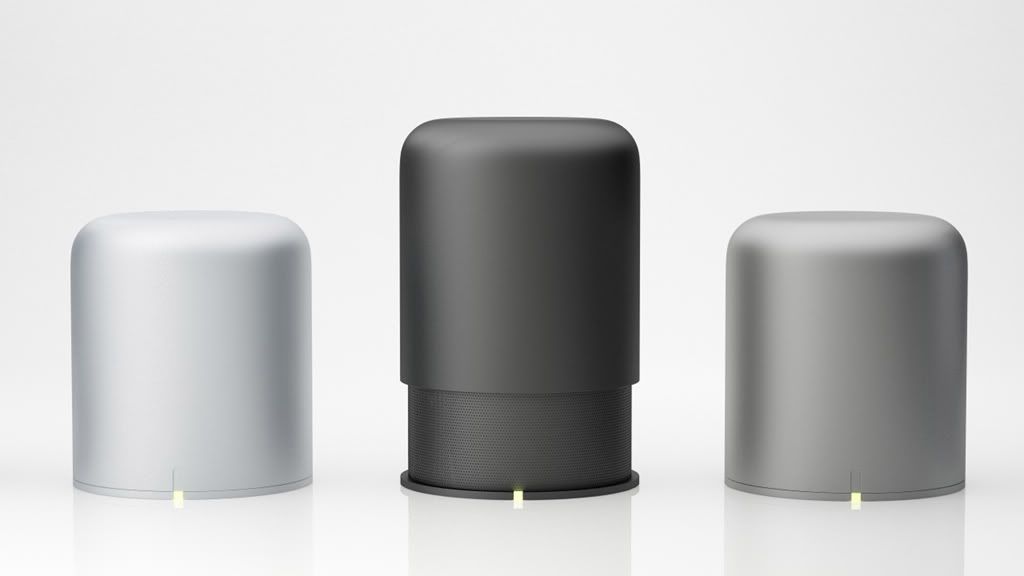 BE PART OF THIS GREAT PROJECT
The HiddenRadio is a clear simple answer to both classic, unobtrusive home decor and complete clear sound quality. We can't wait to share this great project with you. With your support, when you see the HiddenRadio on the shelf of a retail store you will have the satisfaction of knowing YOU helped make it happen.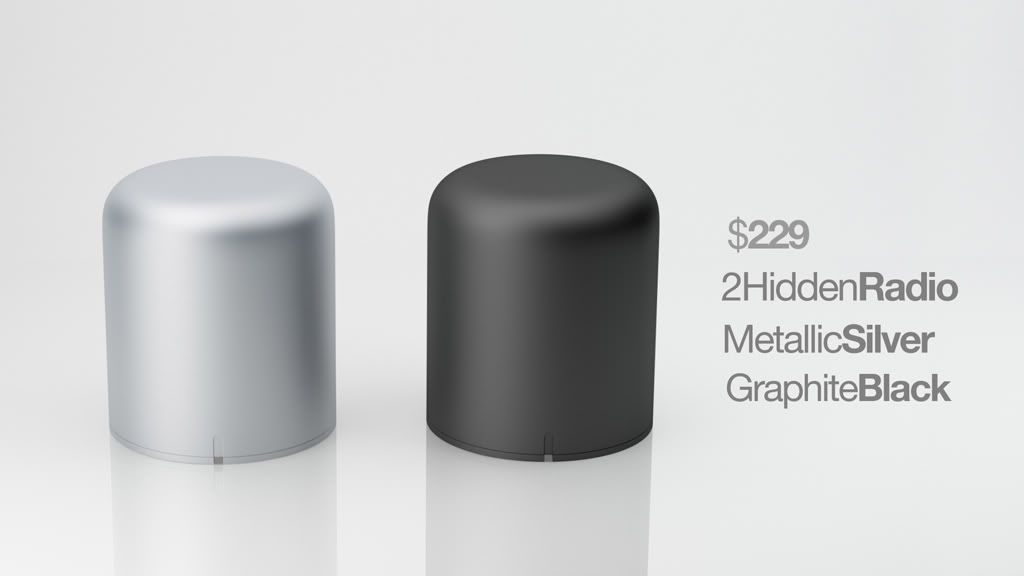 Here's what the press has been saying:
"John Van Den Nieuwenhuizen's radio concept is unassuming and inviting; it truly looks like something that is good to touch."

Mocoloco.com
"The HiddenRadio, a quiet little concept with some poetic ergonomics"

Core77.com
"The simplest gadget ever?...Makes the iPod look like a busy piece of design."

Wired.com
"Every now and then there's a beautifully simple design that is so intuitive it beggars belief as to why no-one else had thought of it."

Gadgetrynews.com
"Meant to go against the grain where most devices these days come with more buttons than a nuclear arsenal control panel"

Ubergizmo.com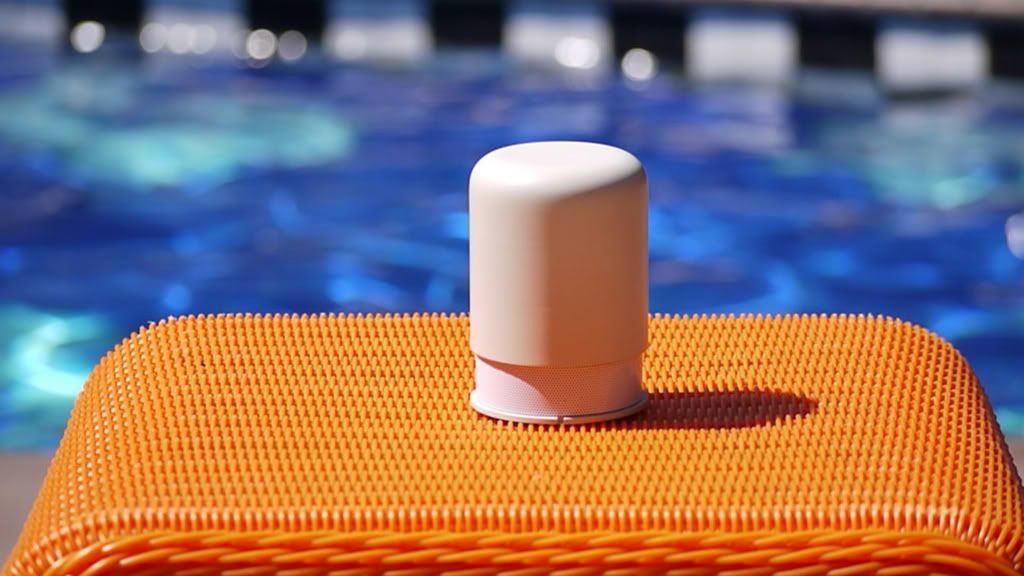 FAQ
Q/ How long will the batteries last?
A/ The rechargeable batteries last over 30 hours.
Q/ How will I know it will support my phone, tablet or computer?
A/ Bluetooth is a global standard designed to work on any device.
Q/ How loud is the sound?
A/ We've tested it over 80dB, basically it will easily fill the space of a large apartment.
Q/ Is shipping included?
A/ We are offering free global shipping only for Kickstarter backers!
Q/ When will you start to manufacture?
A/ Once we get to 1000 units we'll begin production immediately. I hope you can help us bring this great product to market.